Treasure 'N Mutiny
Treasure N Mutiny is now in Pre-Launch on Kickstarter!
I updated the PNP Download on 3.23.22.... for 3 reasons!
+ I put all of the printable files together into an organized .zip!
+ I included some GIFs to guide assembly! (GIFs shown below!)
+ I included new XL Player Card print outs for each Pirate!
TREASURE 'N MUTINY IS NOW IN PRE-LAUNCH ON Kickstarter!
Please Follow & Support our Kickstarter!
PLAY TREASURE 'N MUTINY ON TABLETOP SIMULATOR
VISIT OUR STEAM WORKSHOP PAGE ! ! !
PRINT & PLAY EDITION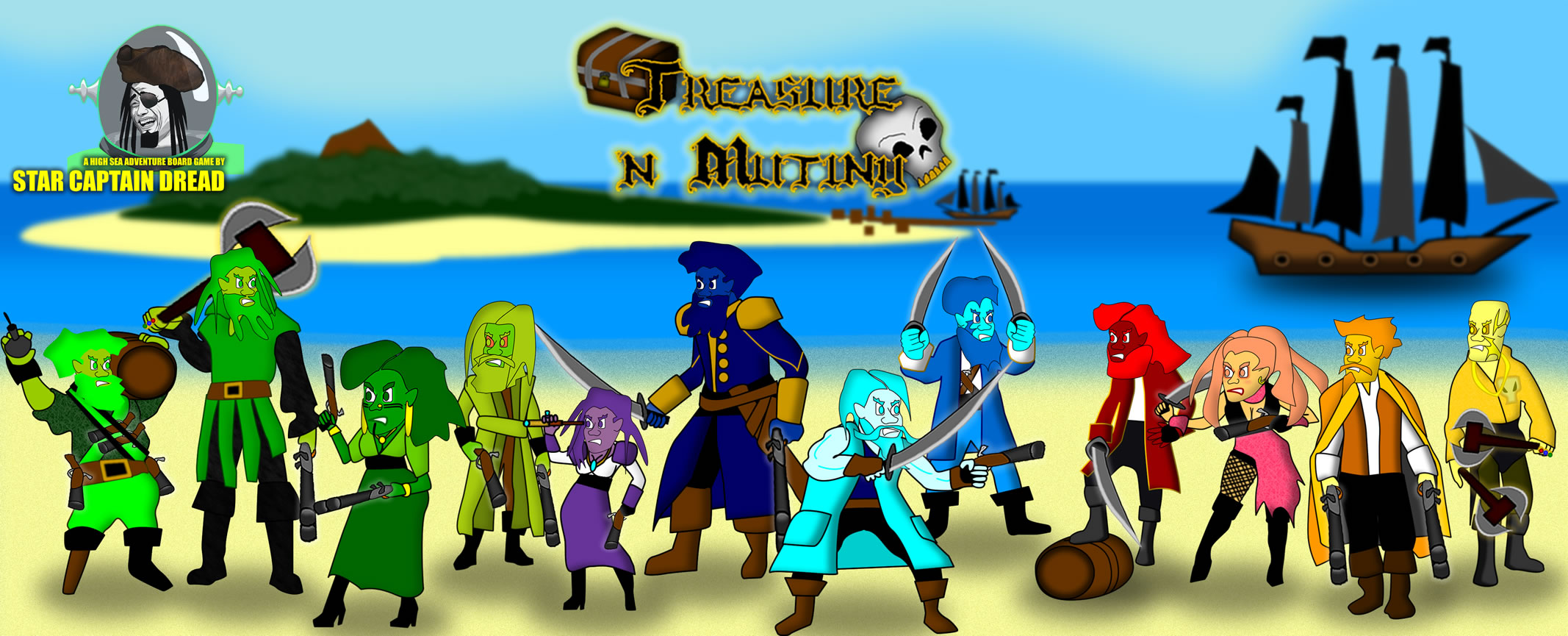 This Purchase is for the PRINT & PLAY Edition of TREASURE N MUTINY
READ THE RULEBOOK (PDF): http://t.co/DfdaHG5Yad


ABOUT TREASURE N MUTINY...
A 1-12 Player High Sea Adventure by Star Captain Dread Players command 1-4 Pirates and their Galleon in a Sandbox Pirate Style Roll & Play War Card Game! Multiple End Game Scenarios, including custom options provide countless hours of adventure in this Mutinous High Sea Tale! Use High Sea Curses to disrupt your Enemies! Enhance your Friends and Foes with High Sea Fortunes! Quest for Legendary Treasure! Capture Islands, Build Pirate Harbors and Conquer the High Seas!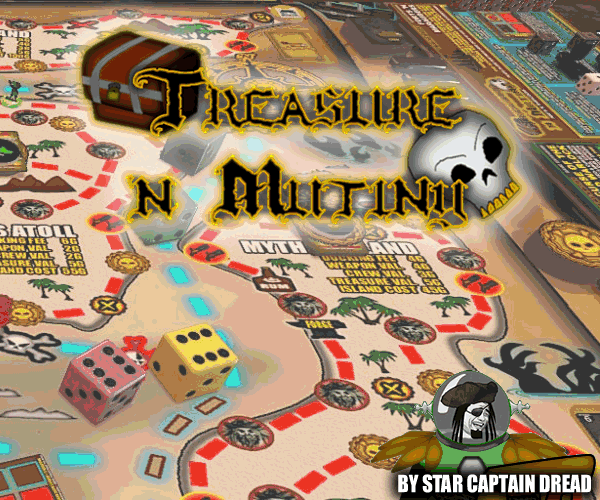 TREASURE N MUTINY GAME EDITIONS
Treasure 'N Mutiny - PNP Edition (NOW AVAILABLE - D6 REQUIRED!)
Treasure 'N Mutiny - Table Top Simulator Edition ( PLAY IT NOW )
Treasure 'N Mutiny - Retail Prototype Edition (Release TBD)
Treasure 'N Mutiny - Retail Edition (PRE-LAUNCH ON KS)
Visit us on Facebook For Updates & Information !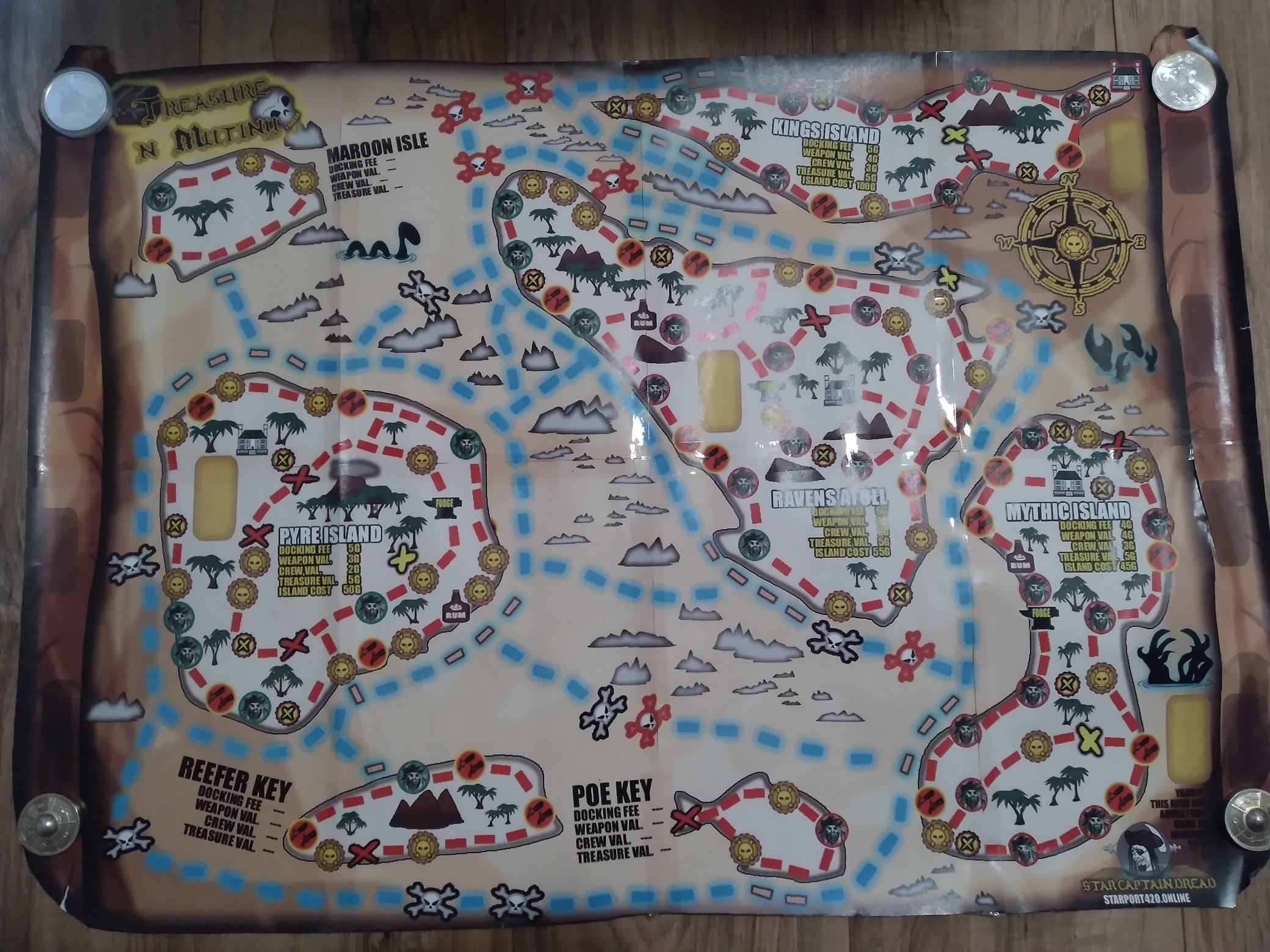 The PNP World Map is composed of 8 full sized pages (cutout + taped)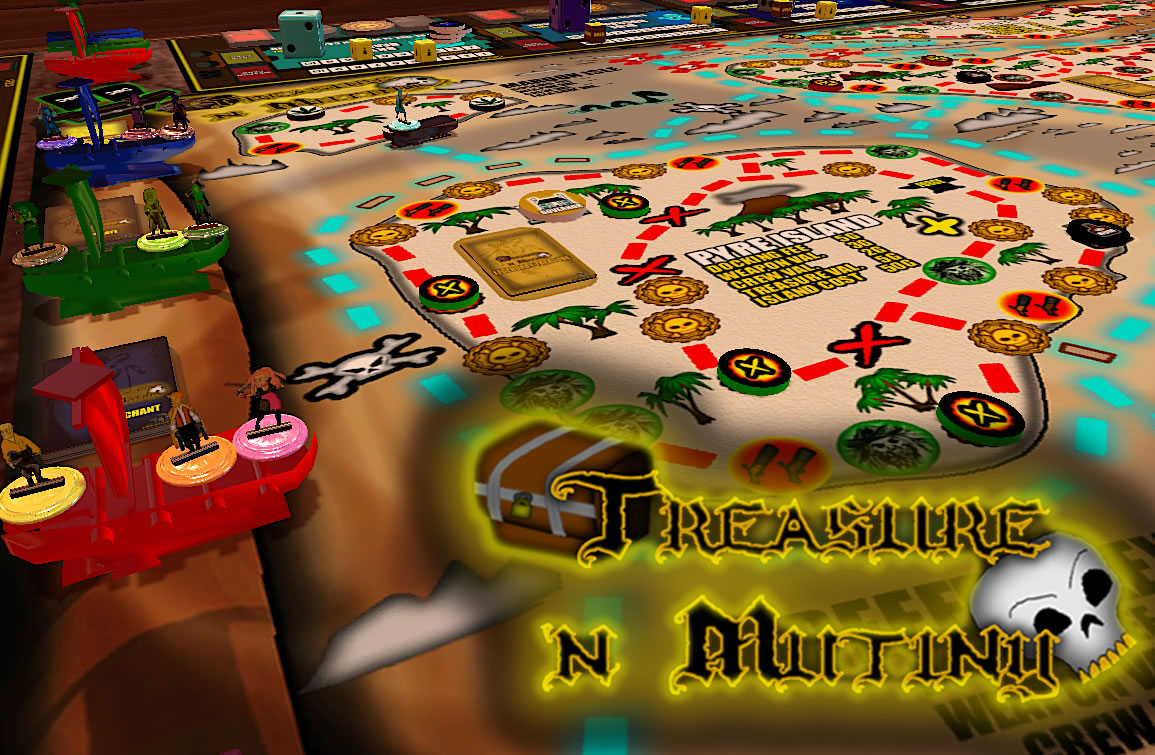 TRY OUR TABLETOP SIMULATOR EDITION
PRINT & PLAY GAME COMPONENTS
Screenshot of Game during Assembly Process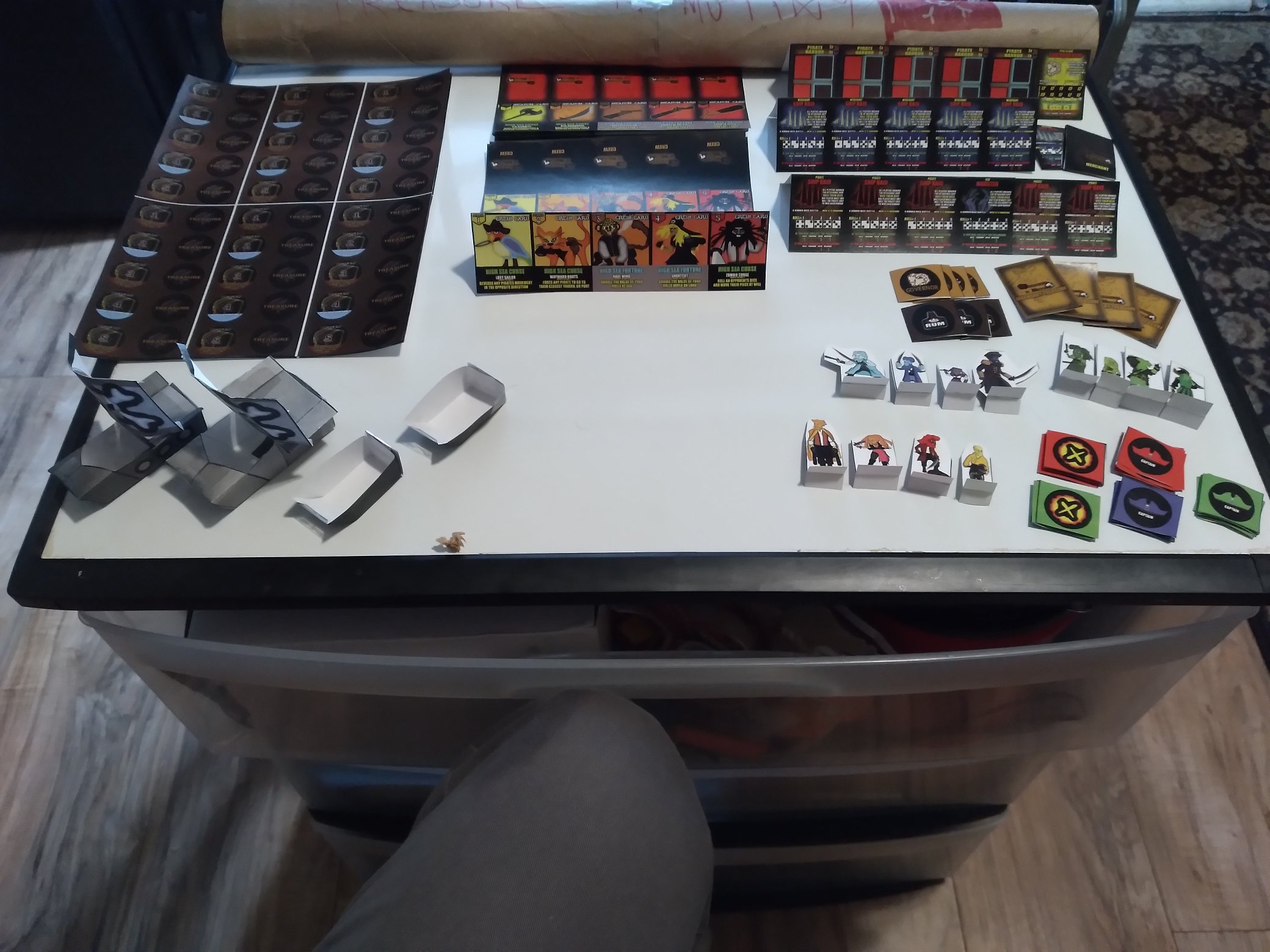 (*Note: Not All game pieces are shown in this image*)
GAME COMPONENT OVERVIEW
----------------- 65 Game / Player Components
[x] 1 World Map
[x] 1 Rule Book
[x] 12 Pirate Pieces
[x] 3 Pirate (Team/Crew) Cards (6 separate images)
[x] 6 Galleons
[x] 6 Row Boats
[x] 12 Pirate Dice (Optionally: Substitute by using any D6 (6 sided) dice)
[x] 24 Treasure/Gold Dice (Optionally: Substitute by writing down total #s)

------------------ 338 Tokens
[x] 15 Captain Tokens
[x] 3 Rum Tokens
[x] 4 Governor Tokens
[x] 16 Legendary Treasure Clue Tokens
[x] 150 Gold Tokens (2 Options: Gold/Silver Background - Print 5x)
[x] 150 Treasure Tokens (Print 5x)
[x] 6 Hemp Tokens

------------------- 330 Cards
[x] 150 Crew Cards
[x] 150 Weapon Cards
[x] 20 Raid Cards (8 Merchant, 8 Pirate, 4 Governor)
[x] 6 Pirate Harbor Cards
[x] 4 Legendary Treasure Cards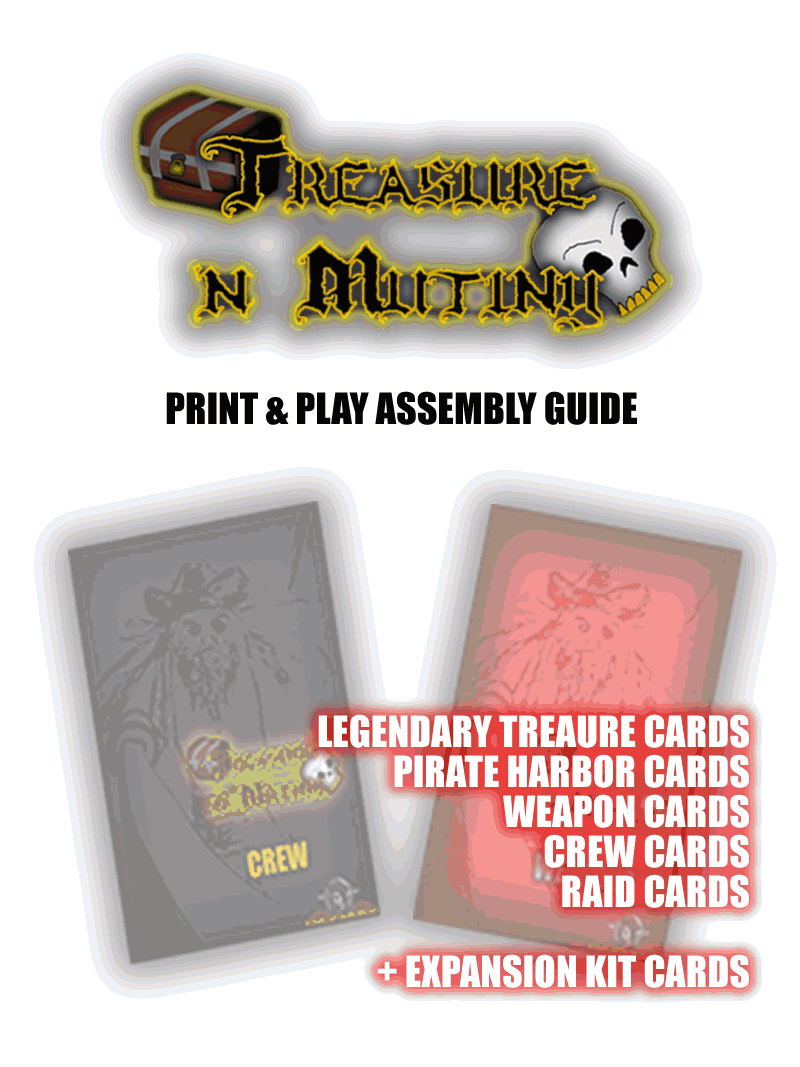 RULEBOOK PREVIEW / PAGE 1 - INTRO
TABLETOP SIMULATOR SCREENSHOTS
THE WORLD OF TREASURE 'N MUTINY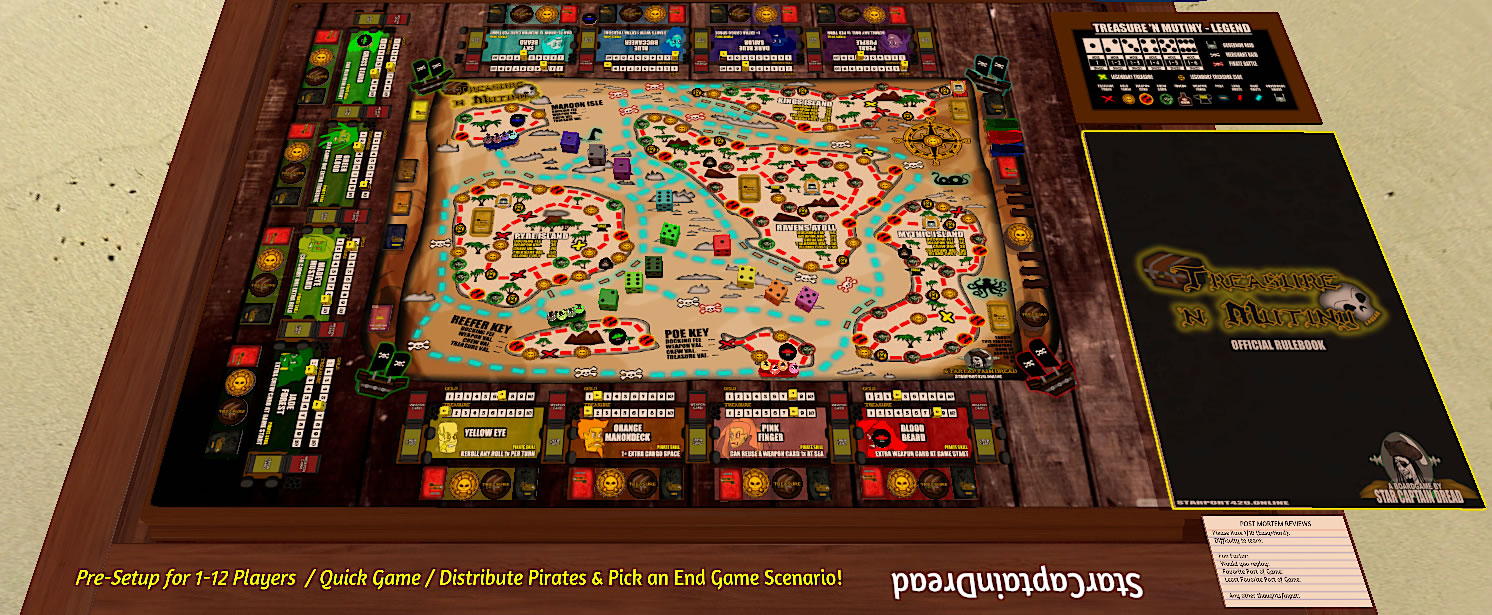 THE RED TIDE CREW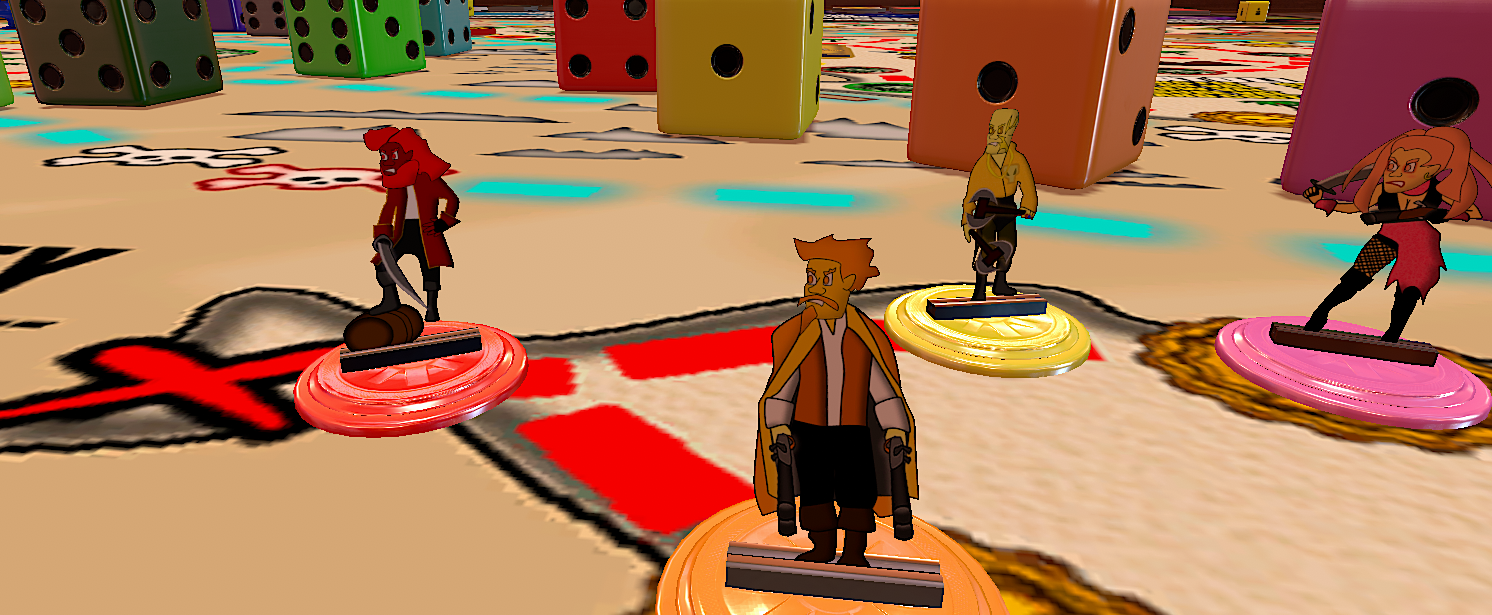 THE DEEP BLUE ARMADA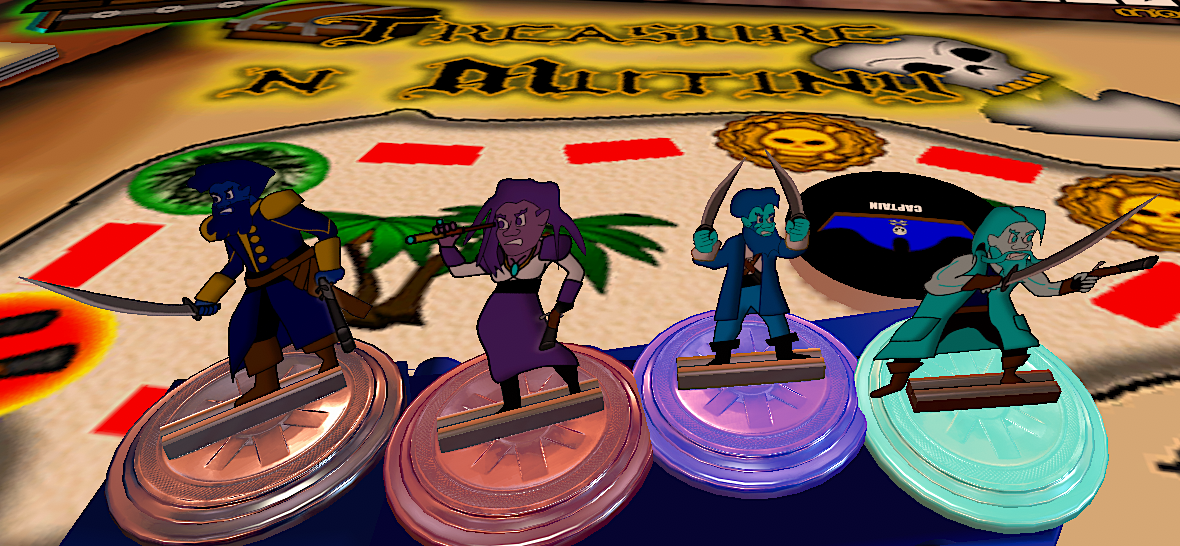 THE GREEN SEA WOLVES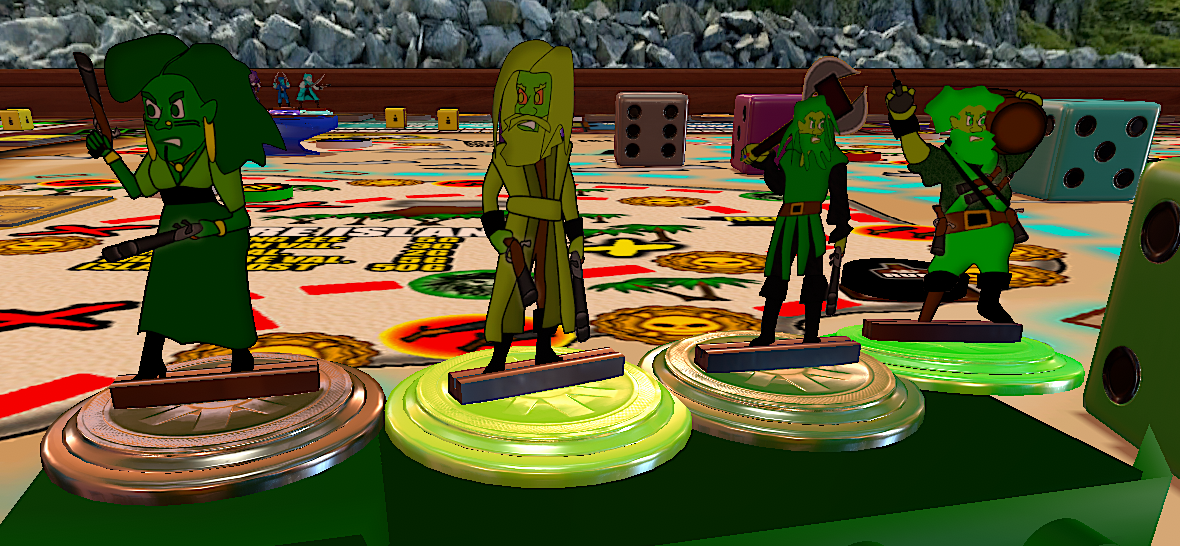 TWO PIRATES BATTLE USING WEAPON & CREW CARDS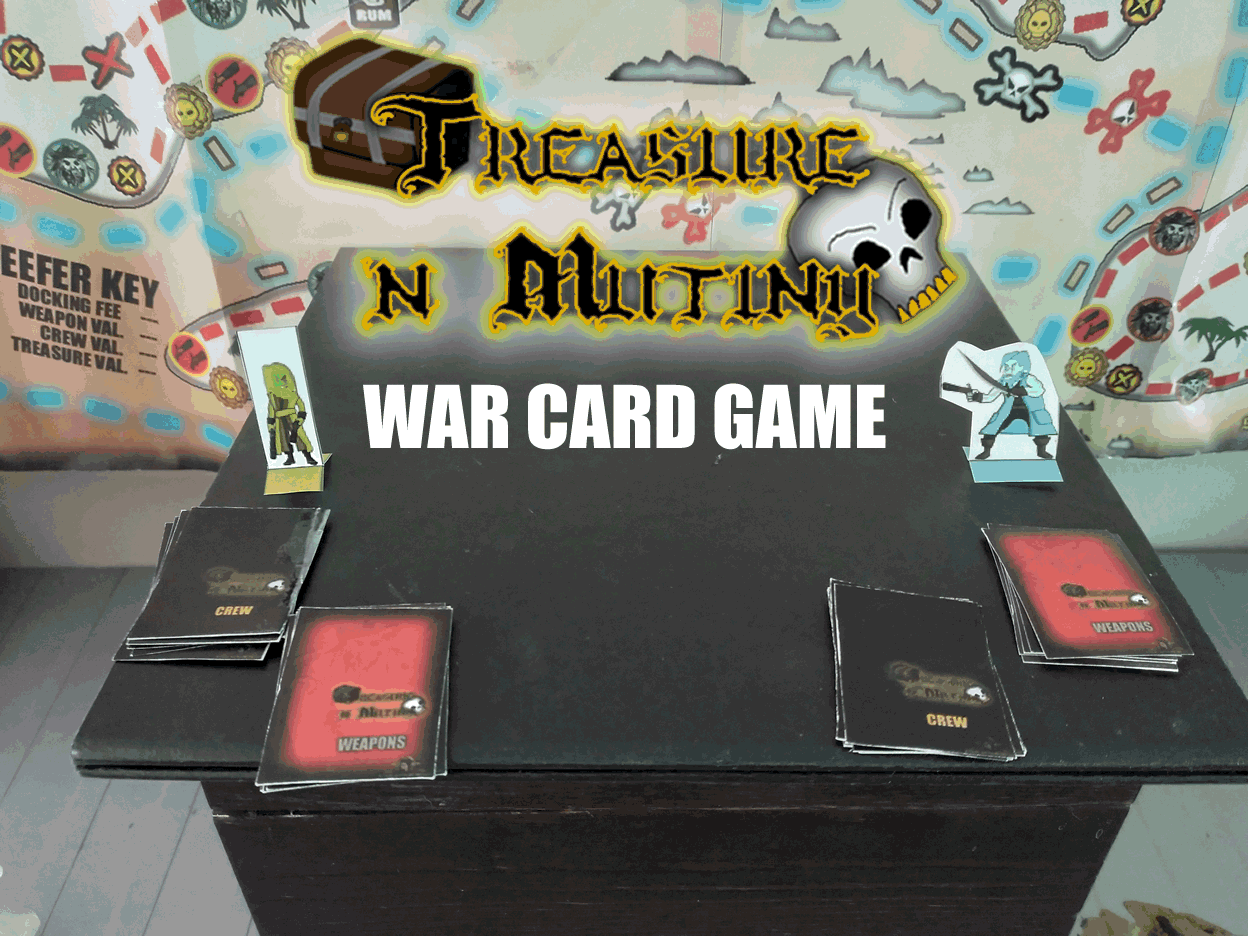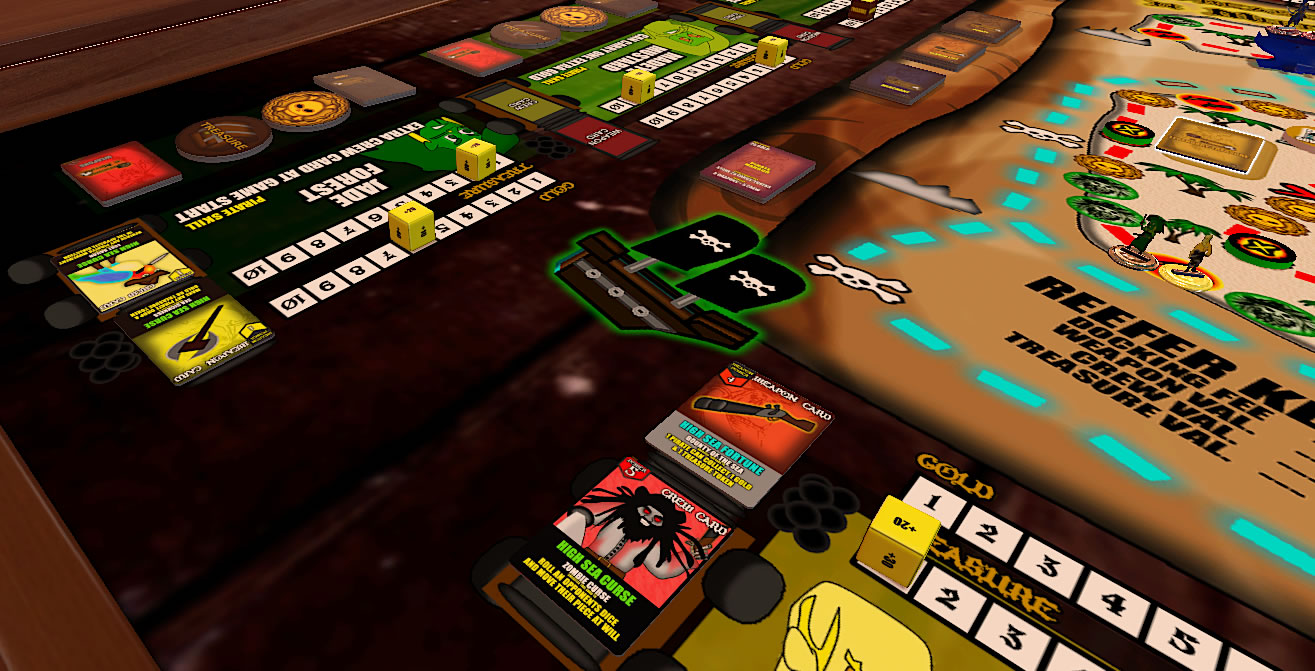 Purchase
In order to download this game you must purchase it at or above the minimum price of $5 CAD. You will get access to the following files:
TreasureNMutiny PNP v323_2022.zip
33 MB