Don't Steal My Cow, Man!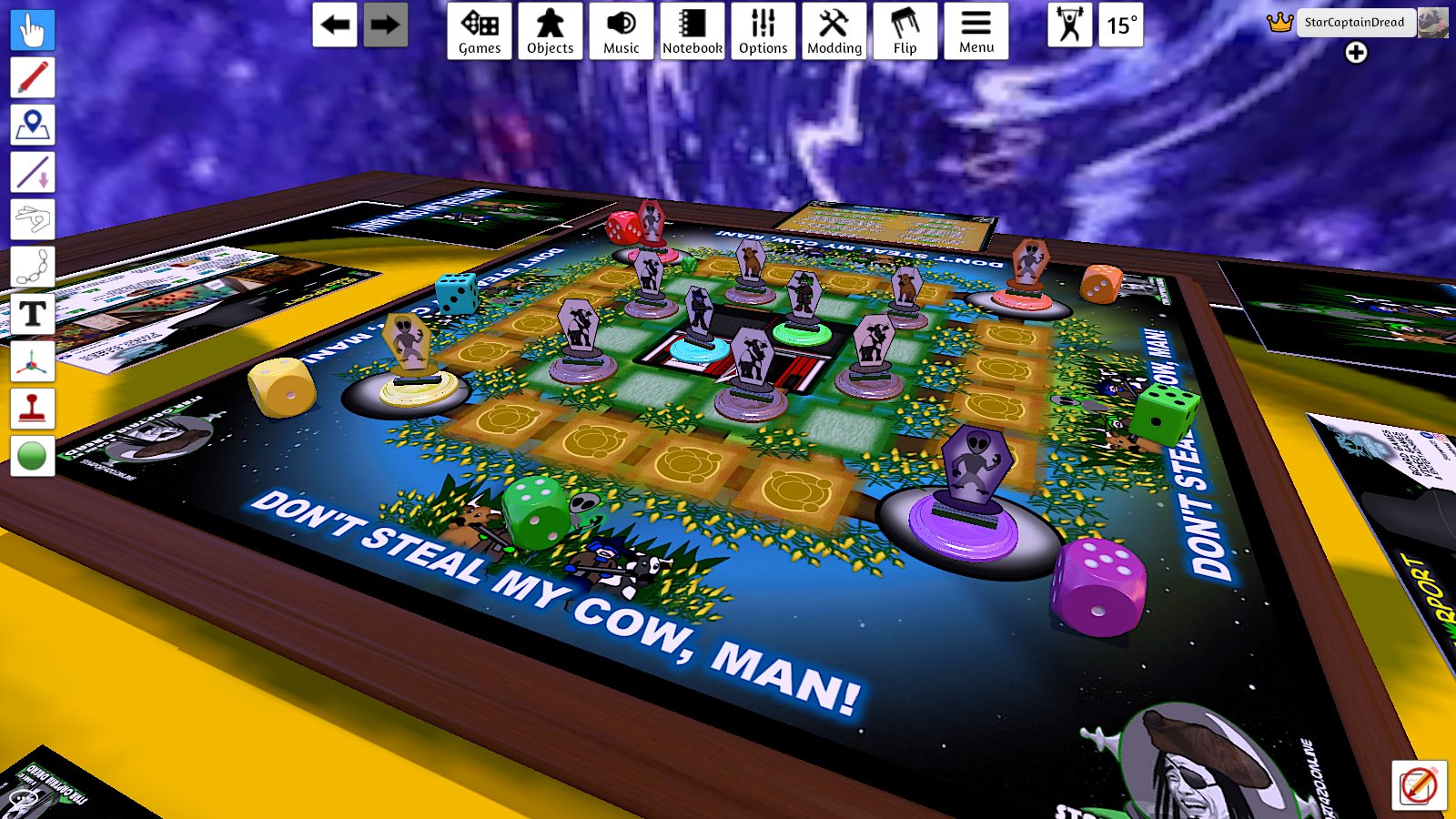 *Playing & Teaching Players how to Play on Tabletop Simulator*
... Search for DontStealMyCowMan! to join and try it out!

THE STORY ..
BEEF LOVING INVASIVE ALIENS HAVE LANDED AND CIRCLED YOUR FARM WITH CROP CIRCLES... MARKING IT AS A LANDING SITE FOR AN ALL YOU CAN EAT BEEF BUFFET!! 2-6 PLAYERS, AGES 12+... PLAY AS THE ALIEN BEEF ABDUCTORS OR AS SHOTGUN WIELDING FARMERS SEEKING TO DEFEND THE HERD!!

THE GAMEPLAY ..
One Team Controls the Farmers and One Controls the Aliens! Farmers seek to wrangle their cows back into the Barn and put a few pieces of buckshot in the unknown Cow Thieves; while the Aliens seek to capture the Cows, mind control pesky farmers and lead the Cows back to their UFOs!

THE KICKSTARTER CAMPAIGN .. is now LIVE
https://www.kickstarter.com/projects/starcaptaindread/dont-steal-my-cow-man
Please follow our campaign, and share news of our existence with your friends!

YOU CAN ALSO DOWNLOAD OUR GAME FOR TABLETOP SIMULATOR:
https://steamcommunity.com/sharedfiles/filedetails/?id=2450553024

The $1 Edition available here for download is a PRINT & PLAY version of this game!
HOW TO ASSEMBLE THE PRINT AND PLAY EDITION!!! (Video Explanation)
Print the components, assemble them, and play within minutes!!!

Included in the PnP Edition: Gameboard, Game Pieces, Rulebook!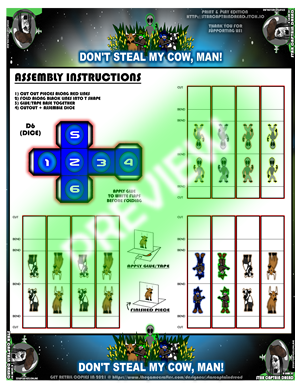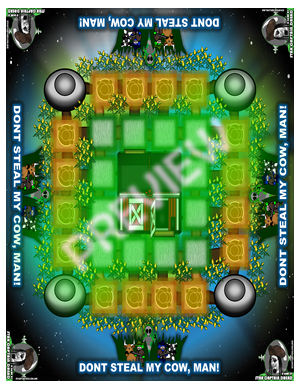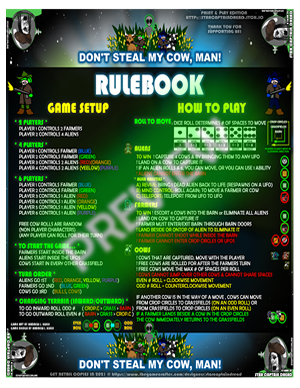 RETAIL PROTOTYPE -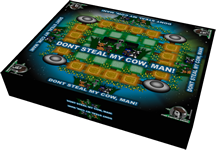 The Retail Prototype Edition of DON'T STEAL MY COW, MAN! is now available:
https://www.thegamecrafter.com/games/dont-steal-my-cow-man

Also, check out our Reddit Forum Announcement Thread for some interesting UFO/Cow abduction phenomenon related links and info !
https://www.reddit.com/r/tabletopsimulator/comments/okeweg/ufouap_disclosure_the...

The Truth is out there!
Thanks for playing!
Star Captain Dread
STARPORT420.ONLINE
Purchase
In order to download this game you must purchase it at or above the minimum price of $1 CAD. You will get access to the following files:
FPNP_Rules_UPDATED.png
4 MB